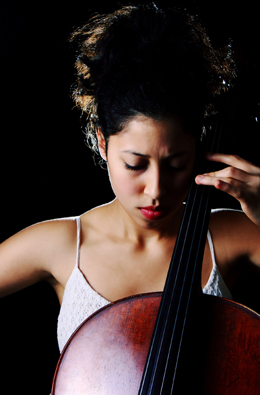 Ella van Poucke
Ella van Poucke, born in Amsterdam in 1994, is one of the leading cellists of her generation.
Praised for her musical integrity, flawless instrumental abilities as well as her performing presence and intensity, the 27 year old Dutch cellist belongs to the top rank of today's generation of cellists.
She is the winner of the prestigious Premio Chigiana 2017, the first prize winner of the International Isang Yun cello competition 2015, Grachtenfestival Prize, the Leopoldinum Award 2015, Prix Nicolas Firmenich 2013, Elisabeth Everts Award 2014, Prix Academie Maurice Ravel 2012, Dutch Musician of the Year 2012, first prize winner of the 2008 Princess Christina Competition and recipient of the special prize in "recognition of an outstanding performance" at the Grand Prix Emanuel Feuermann 2014.
After making her debut at the Concertgebouw at the age of 10 she has been performing in all the major halls of the Netherlands, in many top halls in Europe and in the U.S and Asia.
As a soloist Ella has performed with the Netherlands Philharmonic Orchestra, HR-Sinfonie Orchester, Brussels Philharmonic, Maggio Musicale Fiorentino, Rotterdam Philharmonic Strings, Württembergisches Kammerorchester Heilbronn, Orchestre della Toscana, Noord Nederlands Orkest, Havana Youth Orchestra, Varsovia Chamber Orchestra, Symfonie Orchestra of Vlaanderen Polish Chamber Orchestra, Leopoldinum Chamber Orchestra, Junge Sinfonie Berlin, Hamburger Camerata, Tongyeong Festival Orchestra and collaborated with artists as Michael Sanderling and Christoph Eschenbach among others.
In November 2012 she premiered a new cello concerto, which was written for her by the Finnish composer Uljas Pulkkis during the International Cello Biennale in Amsterdam. In September 2013 she premiered the same work in Germany at the Kronberg Festival, with members of the HR-Sinfonie Orchester Frankfurt.
Ella regularly appears on Dutch Radio and Television and has performed for ARTE TV in Germany and France. She appeared in Germany's "Stars von Morgen" hosted by Rolando Villazon.
As a passionate chamber musician Ella has performed with Andras Schiff, Gary Hoffman, Nobuko Imai, Tabea Zimmermann, Christian Tetzlaff, Viviane Hagner, Gidon Kremer, Colin Carr, Pavel Vernikov, Andreas Reiner, Vilde Frang, Simone Lamsma, Christiaan Bor, Philippe Graffin, Prazak quartet, Schumann quartett among many others. Since many years she regularly performs in recital with pianist Jean-Claude van den Eynden and with her brother Nicolas van Poucke.
She has been guest in numerous international festivals such as Festspiele Mecklenburg Vorpommern, West Cork Chamber Music Festival, Music@Menlo, Krzyzowa Music, Chigiana International Festival, Kaposfest Hungary, Internationaal Kamermuziek Festival Utrecht, Grachten Festival Amsterdam, Kronberg Festival, Cello Biennale Amsterdam and was invited to participate in Verbier Festival Academy in 2009, 2013 and 2014.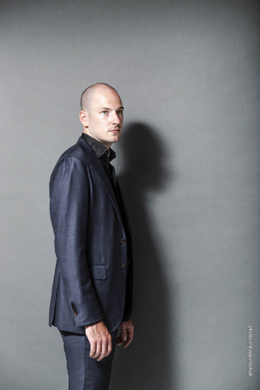 Caspar Vos
Caspar Vos (1988) began his piano studies with Frank Peters at the ArtEZ Conservatory in Arnhem and continued them with Jan Wijn at the Amsterdam Conservatory. Here he obtained his master's degree cum laude in 2014. Caspar won several awards at national and international competitions, including a first prize at 'The Grand Dominique Competition' and a second prize at 'The 18th International Piano Competition Jean Francaix' in Paris. In 2015 Caspar was selected as one of the four finalists for The Dutch Classical Talent Award 2016/2017. With his unique "program without a program" he toured the Netherlands: "I am convinced that it is enriching for an open-minded experience when the audience is guided as little as possible beforehand." For this program he received the Dutch Classical Talent Audience Award.
Caspar performs regularly at home and abroad. He performed solo in piano concertos by Prokofiev, Poulenc and Mendelssohn and gave concerts throughout Europe. Caspar is also a welcome guest at various festivals such as The International Chamber Music Festival Schiermonnikoog, Wonderfeel, The Aurora Festival in Sweden, The International Medtner Festival in London and Verão Clássico in Lisbon. Caspar attended master classes with Ferenc Rados, Dimitri Bashkirov, Eldar Nebolsin, Nikolai Lugansky, Severin von Eckardstein & Pavel Nersessian. In addition to being a solo pianist, Caspar is in demand as a chamber music player, regularly playing with renowned musicians from all over the world.
In February 2018, Caspar's debut album Ego was released, exclusively featuring works by Russian composer Nikolay Medtner. The album received a 10 in the Listen and received rave reviews both nationally and internationally. De Volkskrant, for example, wrote "Vos has an excellent command of the various layers in the music and, seemingly without any effort, manages to bring a wealth of dynamic shades". Gramophone wrote "Vos brings out [the music's] constantly changing moods with flair and clear affection. Caspar conveys the sense of surge and repose, mystery and exaltation that is such a hallmark of this composer."
In March 2019, Caspar released his second album entirely dedicated to the Catalan composer Frederic Mompou. This CD was also enthusiastically received. NRC called Restart "an album to cherish" and Trouw wrote "Vos proves again that he is one of the best Dutch pianists of his generation."
In August 2019 Caspar released an album together with cellist Ella van Poucke initiated by AVROTROS Klassiek. In 2020 Caspar will record music by Greek composer Manos Hadjidakis together with soprano Aphrodite Patoulidou.
Caspar teaches regularly at the conservatories of The Hague and Amsterdam. Caspar also works as a programmer for the Festival Jong Talent Schiermonnikoog and the television program Podium Witteman.