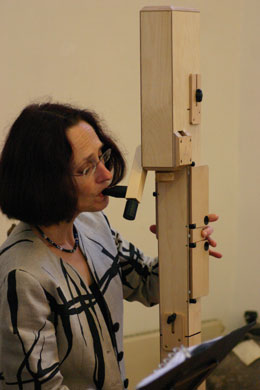 Els Althuizen, Noortje Buskens
Els studied the recorder at the Conservatory in Tilburg with Pieter van Veen and Elly Baghuis. She finished these studies with certificates for teaching (1980) and performing artist (1981). She continued here studies with Marijke Miessen and Pedro Memelsdorff in Amsterdam. Els participated in several musicgroups (among others, the recorder ensemble Recordate) and worked together with Noortje Buskens.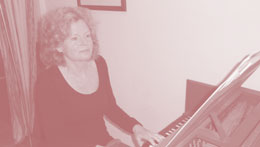 Noortje studied also the recorder with Pieter van Veen and the harpsichord with Gerard Dekker. The beloved organist, harpsichordist (recordings with among others by RCA, EMI en Philips) and amiable educationist
Gerard Dekker
deceased in 2010. Also Erik Pullens and Kees Buskes followed courses with him at the Brabants Conservatorium.
Else was involved in several broadcasting- and cd-recordings. Also she did participate in instrumental accompanying of numerous choirs. At the present Els plays in "Compagnía Divertente" and "De Bijenkorf", a society for baroque-music. She is one of the permanent accompanists of the "De Witt Academy" and cooperates with the organist and campanologist Bert Augustus. Besides she teaches at "De plantage" in Tiel and she has her own teaching practice at home. Hereby playing in a group has an important role. She conducts the recorder-ensembles "Flûtes à Lek", "Dolce Sirena", "Musica Sodalitas" (a big recorder choir from sopranino recorder till contrabass recorder) and "Les Avezathes".