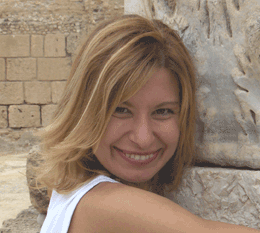 Julia Urinyova 31 maart 2012
Born in 1974 in Charkov, Ukraine, Julia studied with the famous pianist Sergei Polusmiak. At her 12th she performed already the first pianoconcerto by Beethoven with the symphonic orchestra of Charkov. At her 16th the pianoconcerto by Tsjaikovski in the conservatory of Moscou. She finished her study in Charkov with excellence. She continued her studies with Mila Baslavskaia in Rotterdam. She followed a masterclass with Teresa Dussaud in Toulouse. She has won first prices at the Lysenko, G. Neuhauss and Rachmaninov concours. A third price at the Unesco concours Milosz Magin in Paris. She teaches the piano. Julia has become a specialist in accompanying choirs, singers and soloists in chambermusic.
She has started a duo with Kees Buskes since 2001. Also she feels a strong love for a Bosendorfer grand piano.