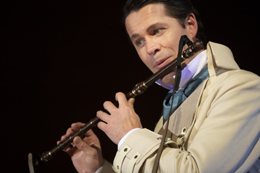 Peter Gijsbertsen
Peter Gijsbertsen received the Nederlandse Muziekprijs, the highest award in classical music, in 2018. Earlier he was already rewarded with the John Christie Award (Glyndebourne Festival Opera). The International Vocal Competition offered him three awards including the main prize for Lied.
Concertant, Peter has performed with all major Dutch orchestras as well as the NDR Hamburg and the London Philharmonic Orchestra. Peter is very active as a recital singer and has already recorded many Cd's with the labels Phaedra and MDG with works by Schubert, Clara and Robert Schumann, Strauss, Duparc and Mortelmans.
Recently, Peter has sung the opera roles of Roméo in Gounod's Roméo et Juliette (Opera Zuid), Ferrando in Mozart's Così fan tutte (Dorset Opera Festival), Tamino in Mozart's Die Zauberflöte (Scottish Opera, Nouvel Opéra Fribourg, Opera South), Alfredo in Verdi's La Traviata (Scottish Opera, Longborough Festival Opera), The Novice in Britten's Billy Budd (Bolshoi Theatre, Glyndebourne and BAM New York), Janiček in Diary of a Disappeared by Janáček (Opéra de Lyon/Opéra de Rennes/Muziektheater Transparant) and Acis in Händel's Acis and Galatea (Dorset Opera Festival, Nouvel Opéra Fribourg).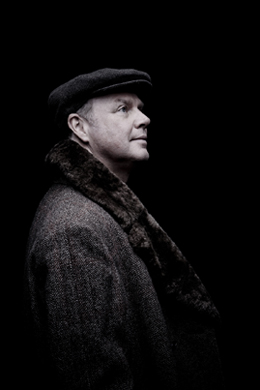 Hans Eijsackers
Hans Eijsackers studied among others with Gérard van Blerk, Jan Wijn and György Sebök and also at the European Mozart Academy in Krakow. He won prizes at the Princess Christina Competition and the European Piano Competition in Luxembourg and also received two times the "Zilveren Vriendenkrans" of the Concertgebouw.
For many years he has been a teacher of duo class and chamber music at the Royal Conservatory in The Hague, principal teacher of piano at the Utrecht Conservatory and has been appointed Professor Liedgestaltung at the Robert Schumann High School in Duesseldorf. In addition, he performs frequently as a soloist, chamber musician and song accompanist.
Hans Eijsackers is a much sought-after Lieder accompanist and has since made 5 CDs with baritone Henk Neven, including "With love from Russia" and "The Sea", with songs by Schubert, Fauré and Debussy. As a jury member he participated in many piano-, song- and chambermusiccompetitions; In addition to the Netherlands and Germany, invitations to master classes also took him to Brussels, Graz, Montepulciano and Surabaya. Today he is artistic director of the International Student LiedDuo Competition in Groningen and since 2022, together with baritone Henk Neven, also artistic director of the International Lied Festival in Zeist.
In his spare time, Hans prefers to cook, where his interests range from Italian and French cuisine to that of the Middle East, Japan and Indonesia.